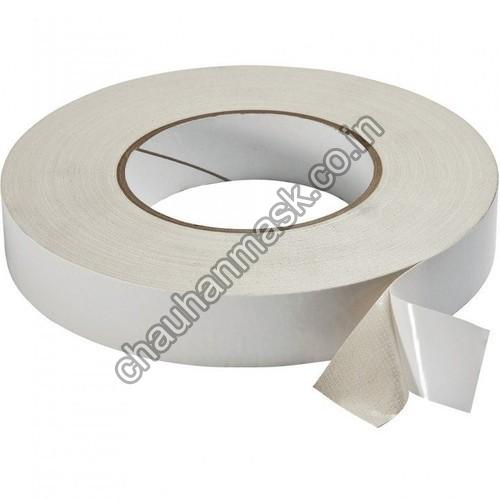 BOPP is Biaxial Oriented Polypropylene film that is coated with a water-based adhesive and these adhesive tapes are produced from the superior quality adhesive that provides high tack and adhesion strength that is essential for sealing cartons. BOPP tape is a popular type of adhesive label that is popular in shipping and packaging applications.
Double-sided BOPP tapes are useful for light to medium duty splicing and mounting applications. But you have to choose an authentic double-sided BOPP tape supplier for your benefit.
Features of BOPP Tape :
The unique features of BOPP tapes are as follows-
1. BOPP tapes can be printed with the company name or logo for better appeal and identification.
2. It has flawless dimensional stability and flatness.
3. Printed BOPP tapes are useful for cartoon packaging
4. BOPP tape applications include sealing of medium to heavy duty cartons, inventory management, and the shipping industry.
5. BOPP tape has huge strength.
6. BOPP tape is useful for lightweight packaging, reinforcing, splicing, label protection, and laminating.
7. BOPP tape has excellent clarity and high gloss.
8. BOPP tape is wrinkle and shrink-proof.
9. BOPP tape can resistant to low and high ranges of temperature.
Different Types of BOPP Tapes
Transparent BOPP tape offers clear transparency and it is useful for packaging where instructions, labels, and product codes need to be visible. Coloured BOPP tapes are made by pigmenting thermoplastic during production. For a perfectly-identified product, this version of the BOPP tape is very useful. Custom BOPP tape is made by printing customised labels.
Interesting Facts about Double-Sided Tape
Double-sided tape can resist any type of sensitive pressure that is coated from both sides. It has the unique design of two stick surfaces together. It can give better craftsmanship with a unique dimension. Double-sided tape is made by applying a thin adhesive layer to each side. Maximum adhesive tapes are made in log form which is as large as 1 to 3 meters. It is useful in strapless dresses or loose skirts. Double-sided BOPP tape suppliers can give BOPP tape at a reasonable price.
Benefits of BOPP Tapes
The significant benefits of using BOPP tapes are as follows-
• Thin film construction- BOPP adhesive tapes are thin with a thickness of around 40 microns and possess water-based adhesive. These tapes stick to the boxes very closely. Due to the thin film construction, BOPP tapes are useful for material packaging.
• BOPP tapes have a high tensile strength in cold and hot applications. During robust handling, BOPP tape doesn't hamper.
• BOPP tapes are non-toxic, recyclable, and eco-friendly.
• The dimensional stability of BOPP tape ids excellent because they go under negligible deformation on exposure to temperature, tension, and pressure.
• Some BOPP tapes have UV resistance capacity.
• A smooth surface can prevent bumps during the application of this tape.
• The material polypropylene of BOPP tape absorbs the printing dye and gives a smooth surface during printing.
Try to choose an authentic double-sided BOPP tape supplier in India for your ultimate benefits.