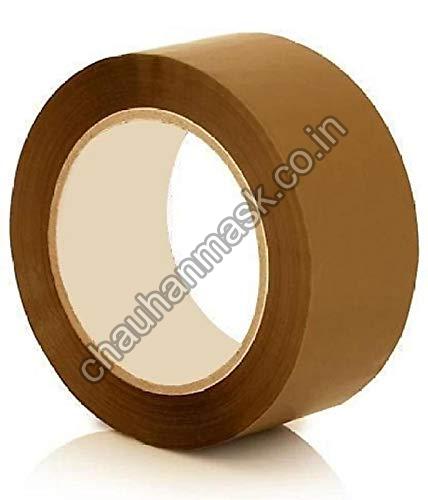 Adhesive tape has a wide range of applications, and new ones are discovered every year. Due to advancements in adhesive technology, the convenience of use, and cheap cost compared to traditional fastening methods, the tape will continue to rise in popularity as a fastening and joining solution. The parts that followed will go over the main advantages of tape as well as considerations to make when selecting the best adhesive for a particular application and/or business.

What Is Adhesive Tape and How Does It Work?
Instead of utilising fasteners, screws, or welding, adhesive tapes by adhesive tape distributors, combine a substance and an adhesive sheet to connect or join objects together. When adhesive tapes are used instead of composite materials, lower-temperature applications can be used, making manufacturing processes simpler.

Furthermore, sticky tapes can safeguard your surface area because they do not require the use of fasteners or screws, which can damage the surface. Since fluid adhesives should be poured or spread onto the area before binding, they are untidy and time-consuming. Adhesive tapes are an excellent choice for mechanized product manufacturing.

Advantages
● Bolts, rivets, welds, and other mechanical fasteners can be replaced with this structural strength.
● It is possible to employ lighter, thinner materials.
● Incompatible materials can be bonded together without fear of incompatibility.
● It serves as a moisture barrier and an environmental barrier.
● Vibration dampening and noise reduction are provided.
● Lower the time required to put it together.
● Surface refinishing is not required to remove weld deformities.
● For cosmetic reasons, visible mechanical fasteners are removed.
● It sticks to a wide range of surfaces, even glass.
● It has a consistent thickness and can fill gaps.
● Removes the necessity to connect "both" substrates together at the same time and in the same place, allowing for greater production flexibility.
● Bolts, welds, rivets, and other mechanical fasteners can all be replaced with these adhesive tapes, which have high structural strength.
● Are available in a variety of forms (much more than other fasteners), leaving you with a lot of options. Simply Google "transparent ones" or "duck tapes" and you'll be provided with a plethora of options.

What Is the Composition of Adhesive Tape?
Adhesive tapes have glue and, if required, a release liner on the reverse or container (paper, bubble wrap, fabric, cushion, aluminium, etc.). The sealant carrier or substrate is then coiled into a large giant roll of tape. To make many rolls of tape, the giant roll is split into small width bands. Every roll and its substance are distinct, allowing for a diverse range of adhesive treatments to be tailored to specific applications.

Final Words
Since their origin, adhesives have come a long way! They are available in a variety of forms on the market, ranging from old-school glues to high-end epoxies. High-quality adhesive tapes, on the other hand, provide a plethora of possibilities and advantages above traditional adhesives. In a nutshell, sticky tapes meet practically all of the requirements set forth by entrepreneurs. It's a simple answer to a variety of fastening problems.
This entry was posted on November, 13, 2021 at 09 : 49 am and is filed under Adhesive Tape. You can follow any responses to this entry through the RSS 2.0 feed. You can leave a response from your own site.